Transportation is critical for people to get food, health supplies, and medical attention in the event of an emergency. For this reason, Virginia has designated vehicle service repair and sales facilities as essential business. Every Beyer Auto location will continue to serve our customer's needs for as long as it is safe to do so.
Beyer Auto
 has always been committed to the safety, security, and satisfaction of its customers since first opening its doors in 1973. That mission has remained constant, and is now more relevant than ever. We understand that vehicles are an integral part of daily life, and are committed to ensuring that these routines can continue uninterrupted. 
Beyer Auto
is doing what we can, wherever we can. If your vehicle needs to be serviced, we are prepared to help. Our team of experts are always prepared to pick up any vehicle in order to prepare any authorized repairs or maintenance, and return it to you completely sanitized. 
We're also able to bring new vehicles to the safety and convenience of your own driveway. Discover everything that our New and Certified Beyer Auto has to offer while we take every possible precaution to ensure a safe and stress-free experience.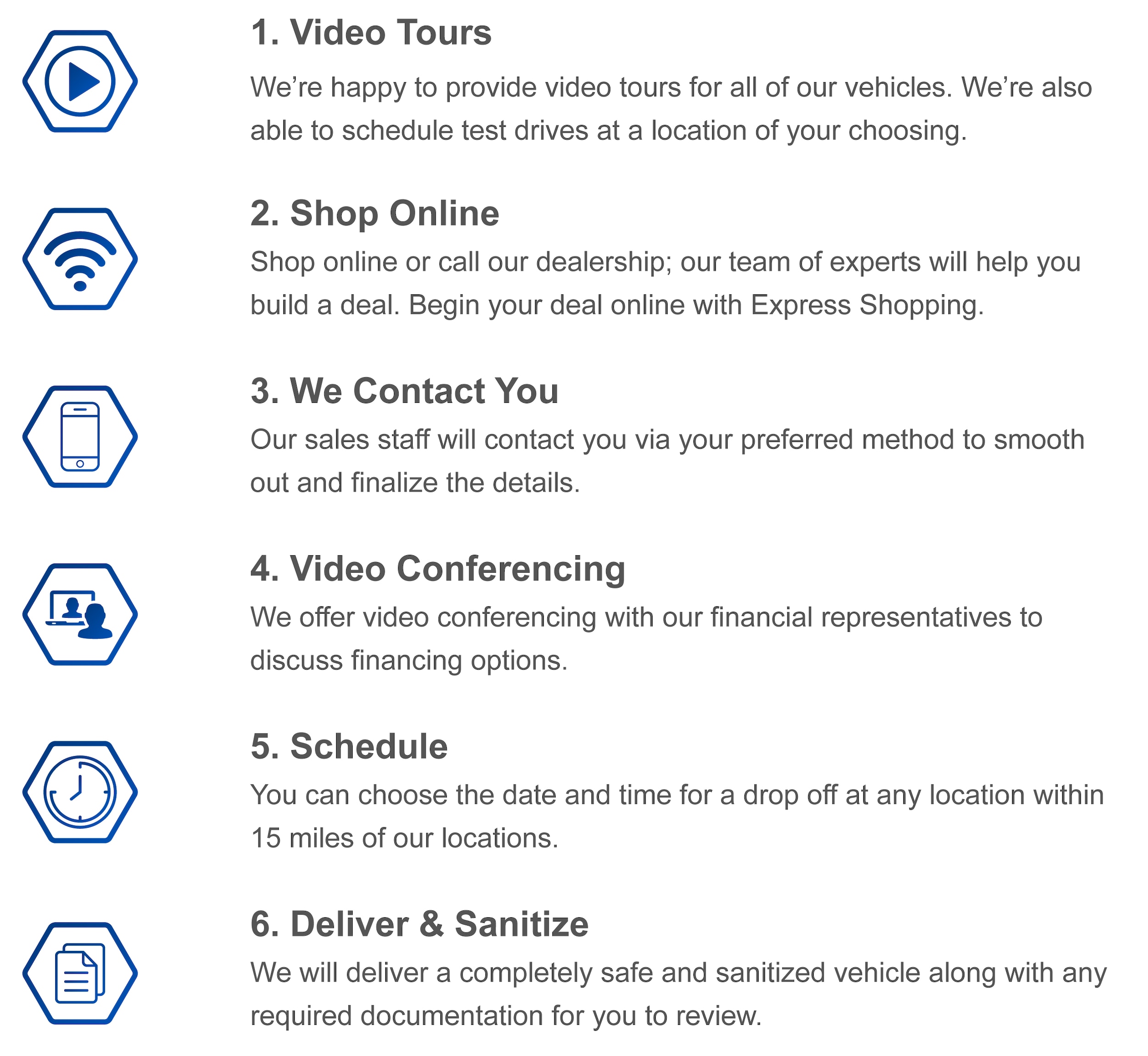 Need Vehicle Service?We know how important health and safety are to you and your family, which is why we have decided to offer FREE pickup and delivery for vehicle service needs for the next two weeks (March 16th through March 31st). This will allow you to stay in the safety of your home with your family and loved ones. We will care for and protect your investment while you attend to other important things. Your vehicle maintenance and repairs will be one less thing on your list of priorities to manage.  
*You must live within a 15-mile radius from our store. By performing this offer, loaner vehicles will not be available if using remote service. The scheduled appointments may take slightly longer pending transportation schedules. This offer will not be available after March 31st. All coupon offers will only be valid for a maximum discount of up to $100. This disclaimer will override any coupon disclaimer total value if using this FREE service offer. Remote service is only valid for full maintenance services and/or repairs over $500.00.